The brief was to name and develop an identity for a periodical dinner party and music event. These small-scale, exclusive events will mainly be publicised via word-of-mouth, and attendees will be invited to join a small network to protect the intimate nature of the affairs.
With this in mind, the brand needed to evoke a sense of affiliation – similar to a secret society – so that attendees would feel a sense of membership and as such, act as brand ambassadors by bringing their closest friends to future events.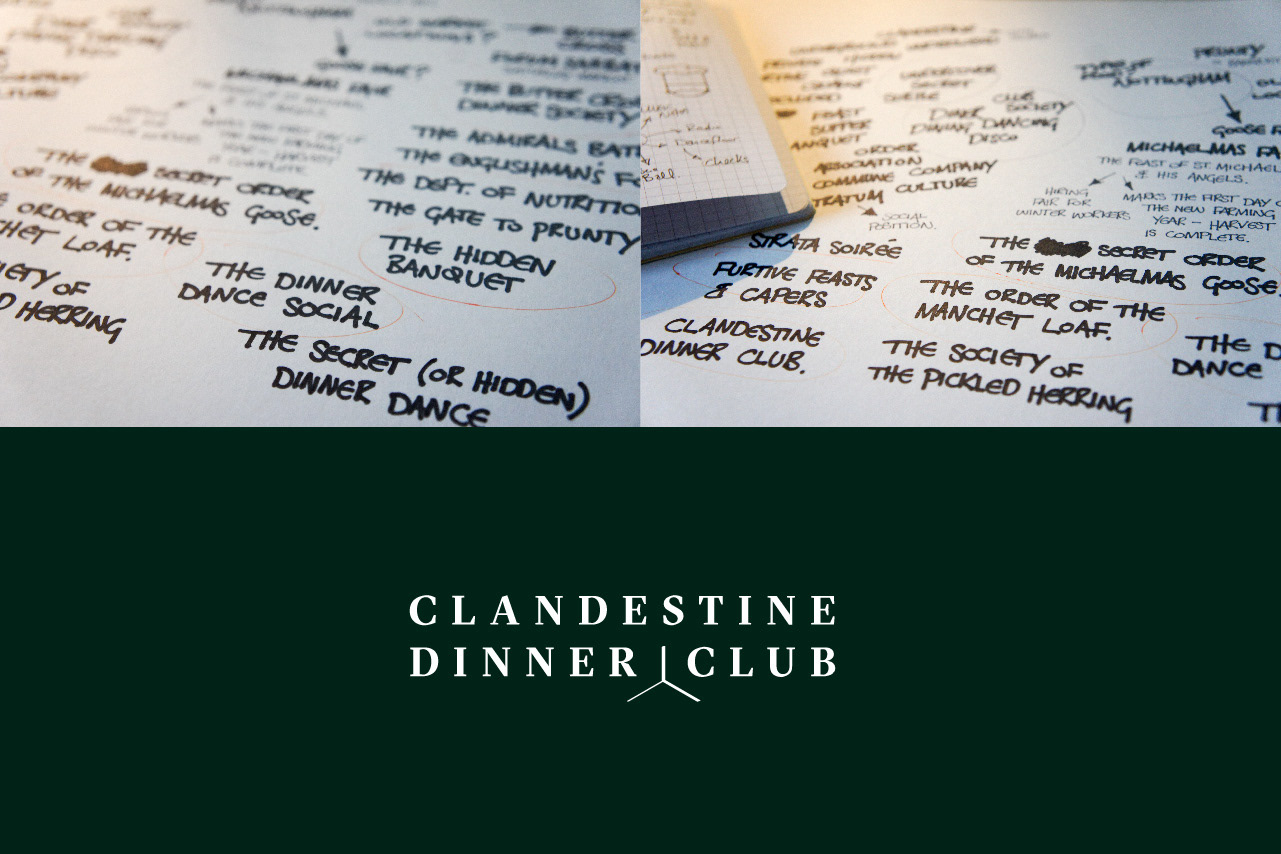 The name had to strike the right balance between exclusivity and inclusivity, which Clandestine Dinner Club did. Potential diners needed to feel like the evenings were going to be something special, but that they would also feel welcomed and enjoy spending time with the other guests.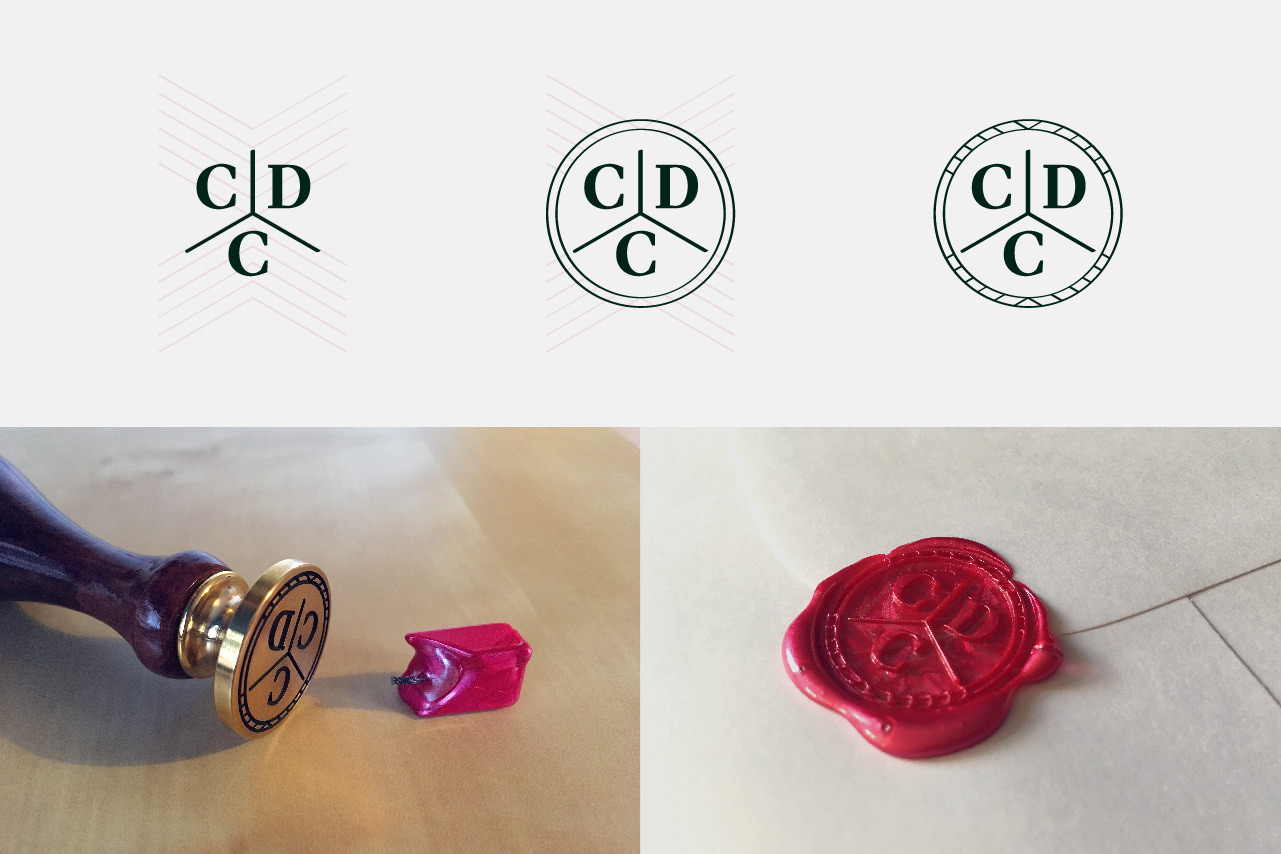 The Clandestine Dinner Club logo uses an elegant yet contemporary typeface that hints at traditional calligraphy creating an air of sophistication and importance. The three-pointed marque represents the stereotypical pattern of a tablecloth or dance floor to symbolise the activities of these events.

The seal is an emblem of the club that could be worn as a pin to signify membership and further establish a sense of affiliation.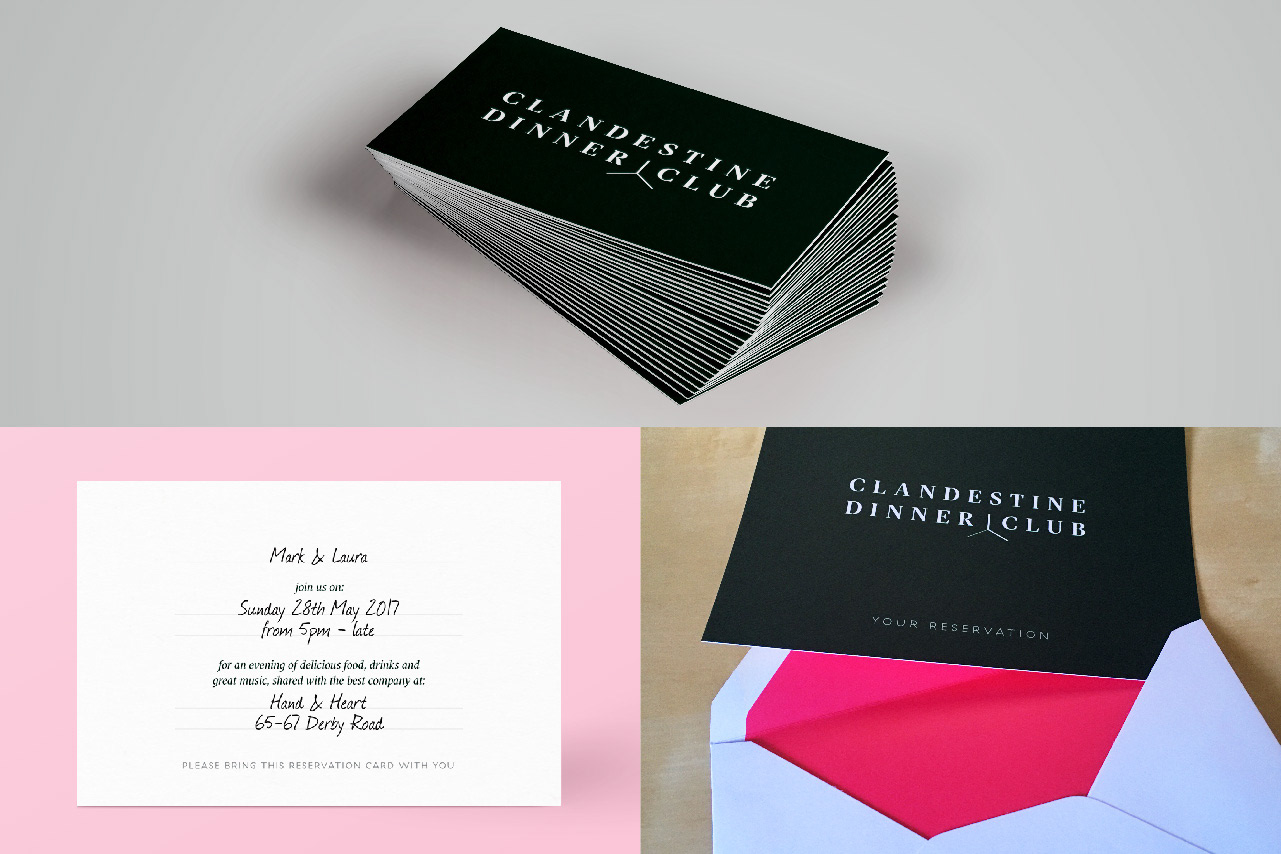 Once booking requests have been confirmed, handwritten reservation cards (sealed with the emblem using fuchsia pink wax) are posted to attendees, which reveal the event location. This adds a personal touch and richness to printed communications as it brings a physical, and therefore significant dimension to a world of virtual invites and promotion.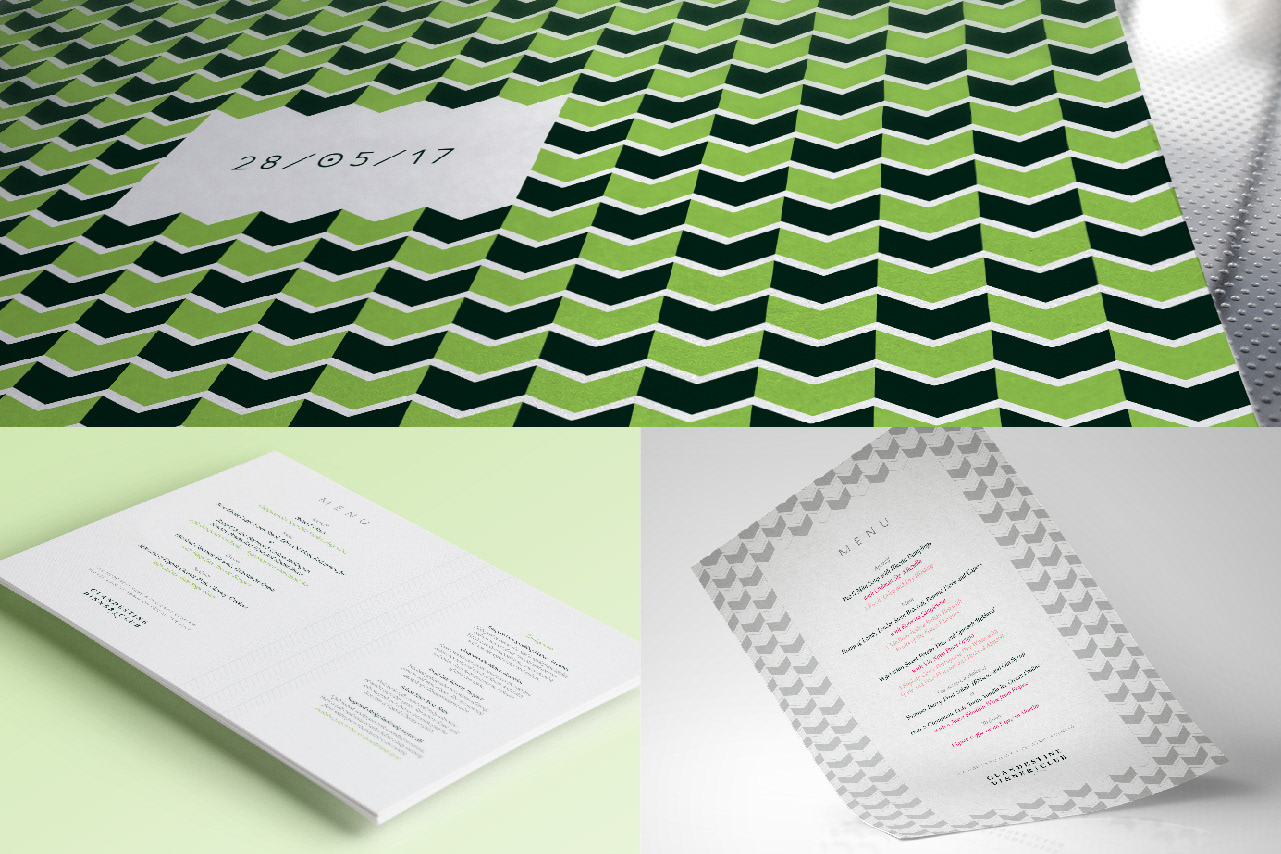 As the event location differs each time, the organisers made the decision not to use the venue as a promotional tool. Holding back venue details also creates intrigue and enhances the 'secret society' exclusivity Clandestine Dinner Club partly emanates. This also presented an opportunity to generate anticipation. By posting a detail image of the forthcoming venue on social media every other day in the run-up to an event, followers are invited to guess where they could be dining. This engages potential attendees and makes the event feel accessible while retaining an air of mystery.