The work featured in this project was produced during my time at Tribe.
A prominent private school in the East Midlands asked Tribe to brand their bursary scheme. This involved producing a name and identity that would enable the school to promote itself to the local community. They also wanted to increase support from current sponsors and attract new financial contributors.
The school was aware of cultural perceptions that the private education they provide might be relatively exclusive. As such, it was important that the brand appealed to parents and guardians of children from diverse socio-economic backgrounds. The brand also had to resonate with previous graduates of the bursary scheme and other alumni as well as local business owners.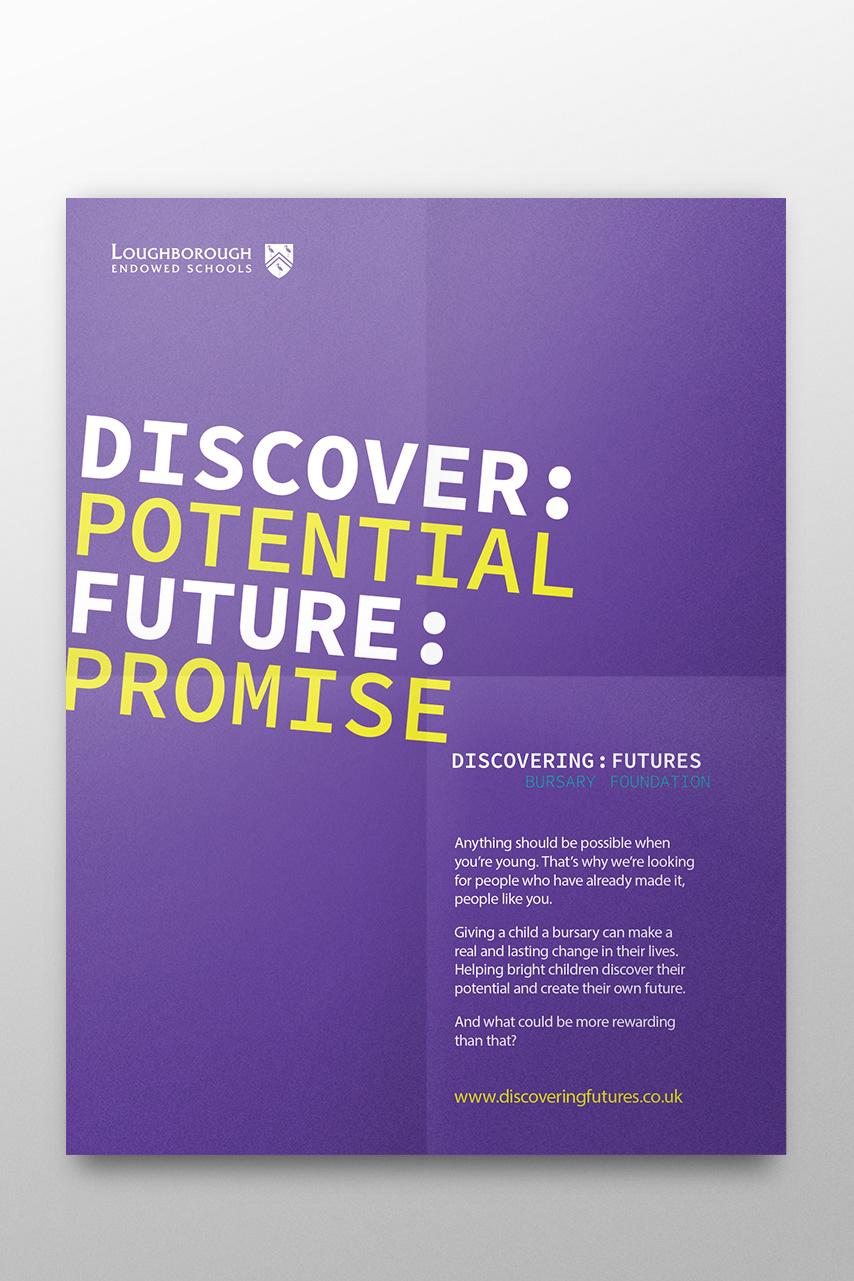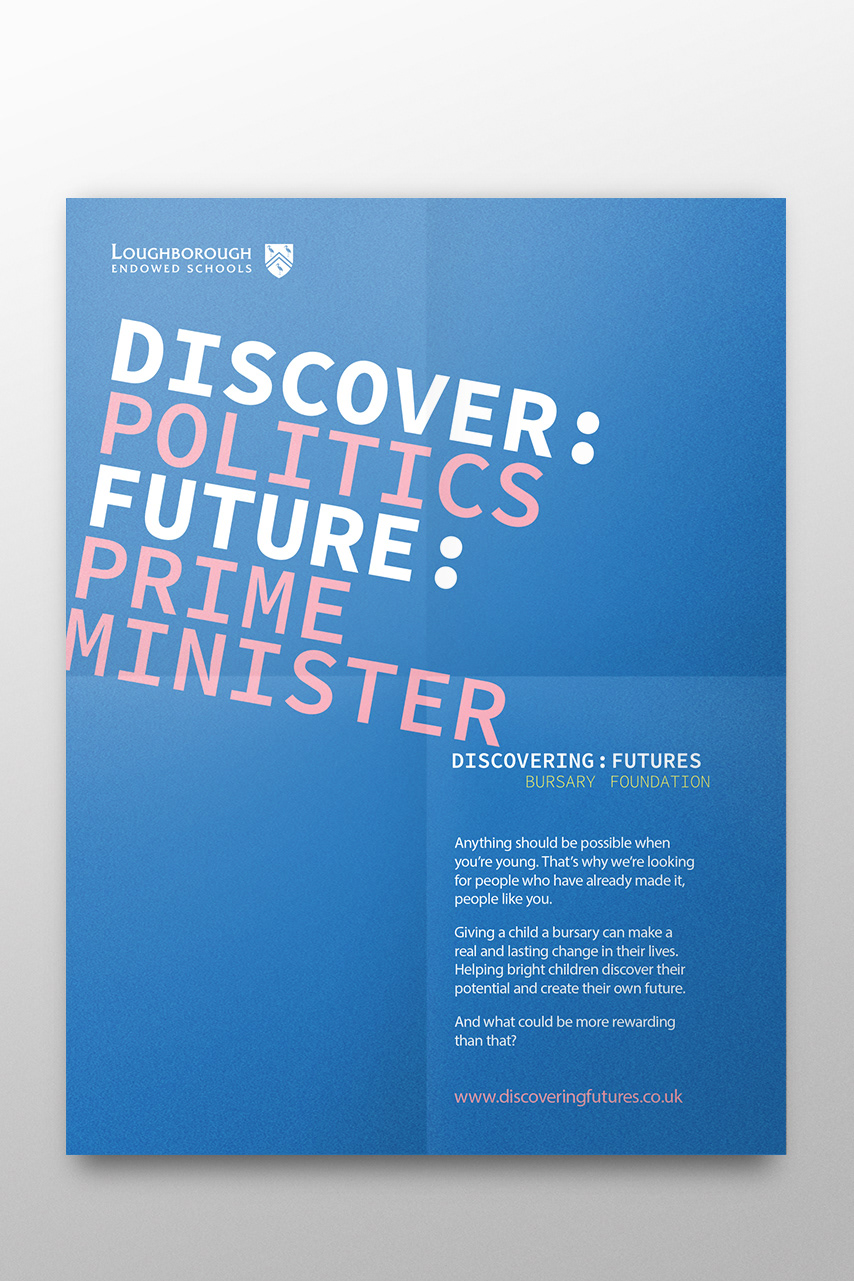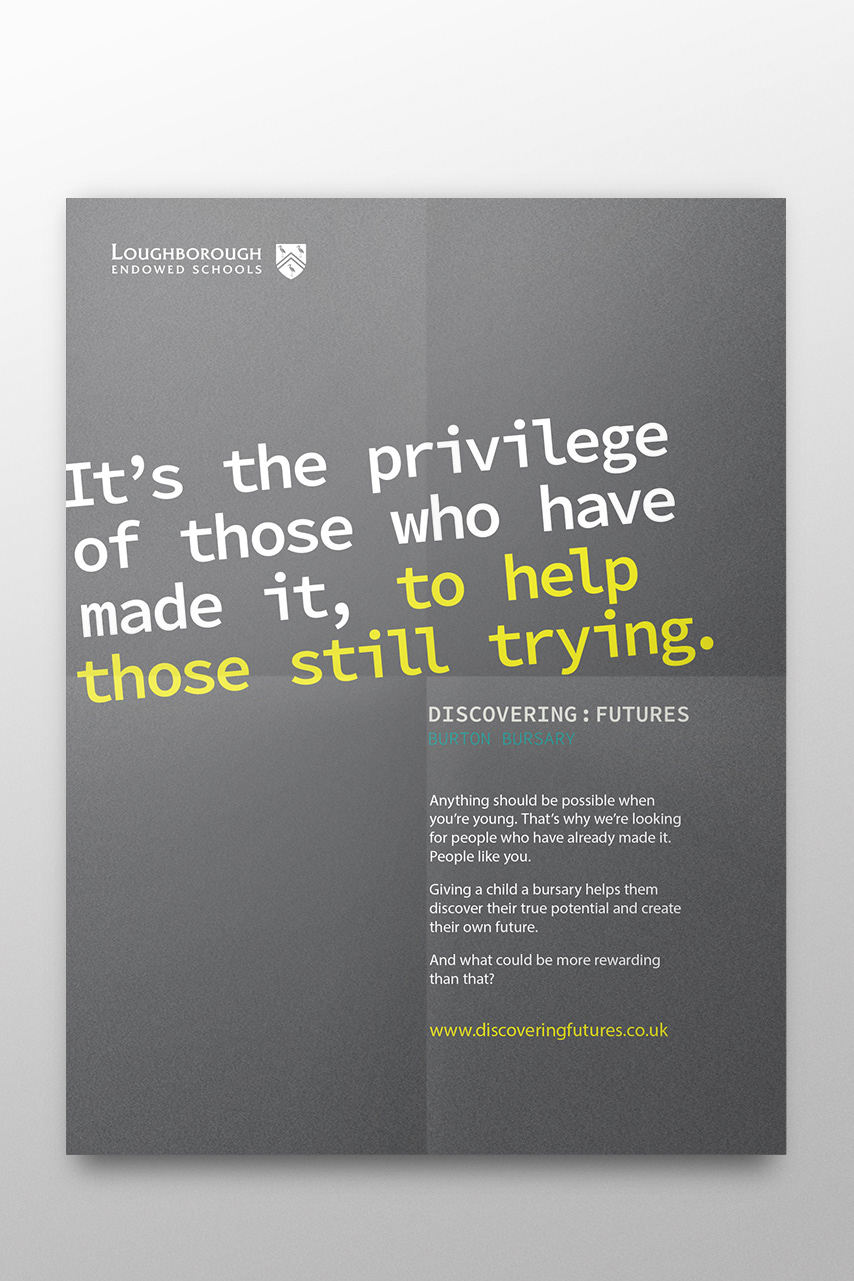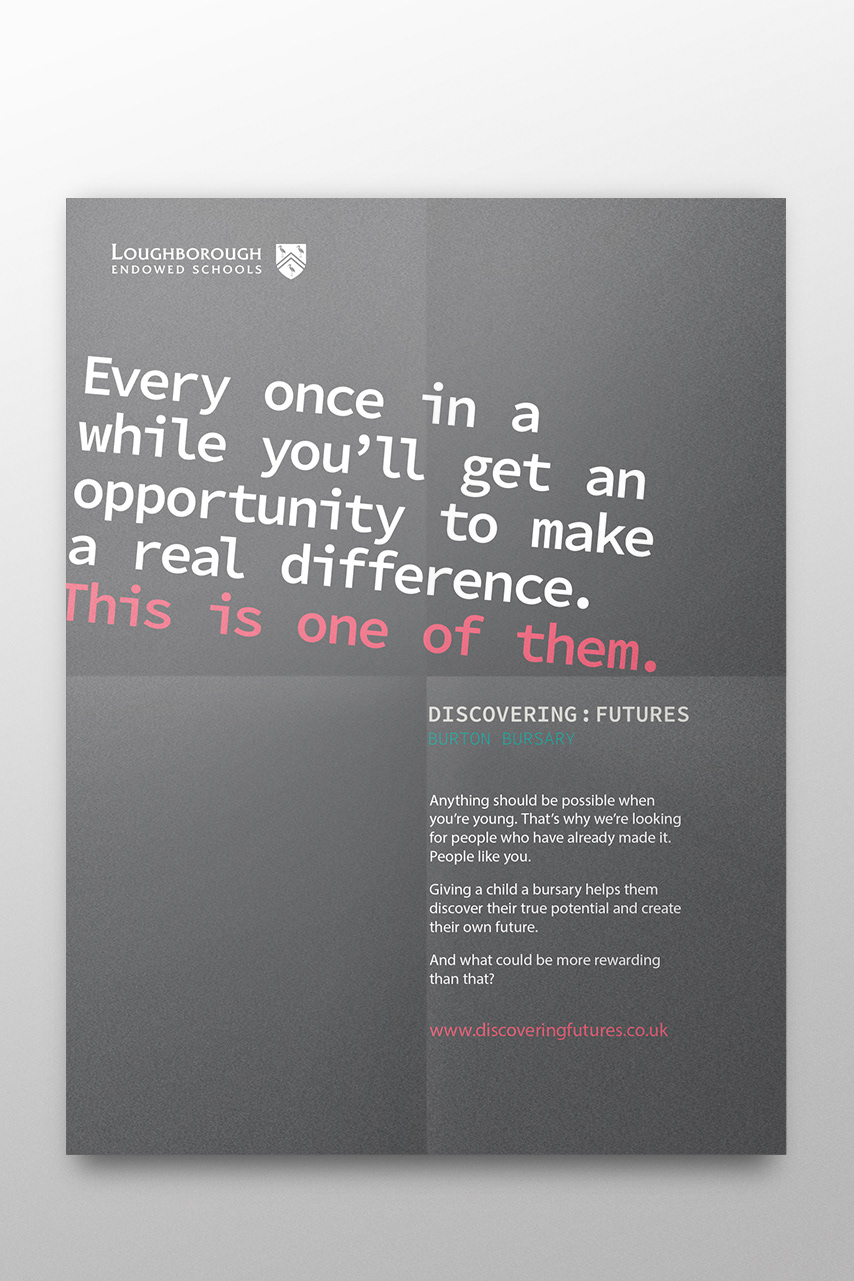 The name needed to feel inclusive, encompassing and progressive as well as embodying a sense of the exploration that accompanies education. To help convey these qualities, I created a series of aspirational statements that could sit alongside the logo. The name coupled with these statements aimed to communicate the idea that education can empower children to develop their own interests and abilities as well as personal qualities. I worked with a copywriter to produce a series of aspirational statements and quotes that provided a level of flexibility, which meant that printed or digital communications could then be tailored to suit various audiences.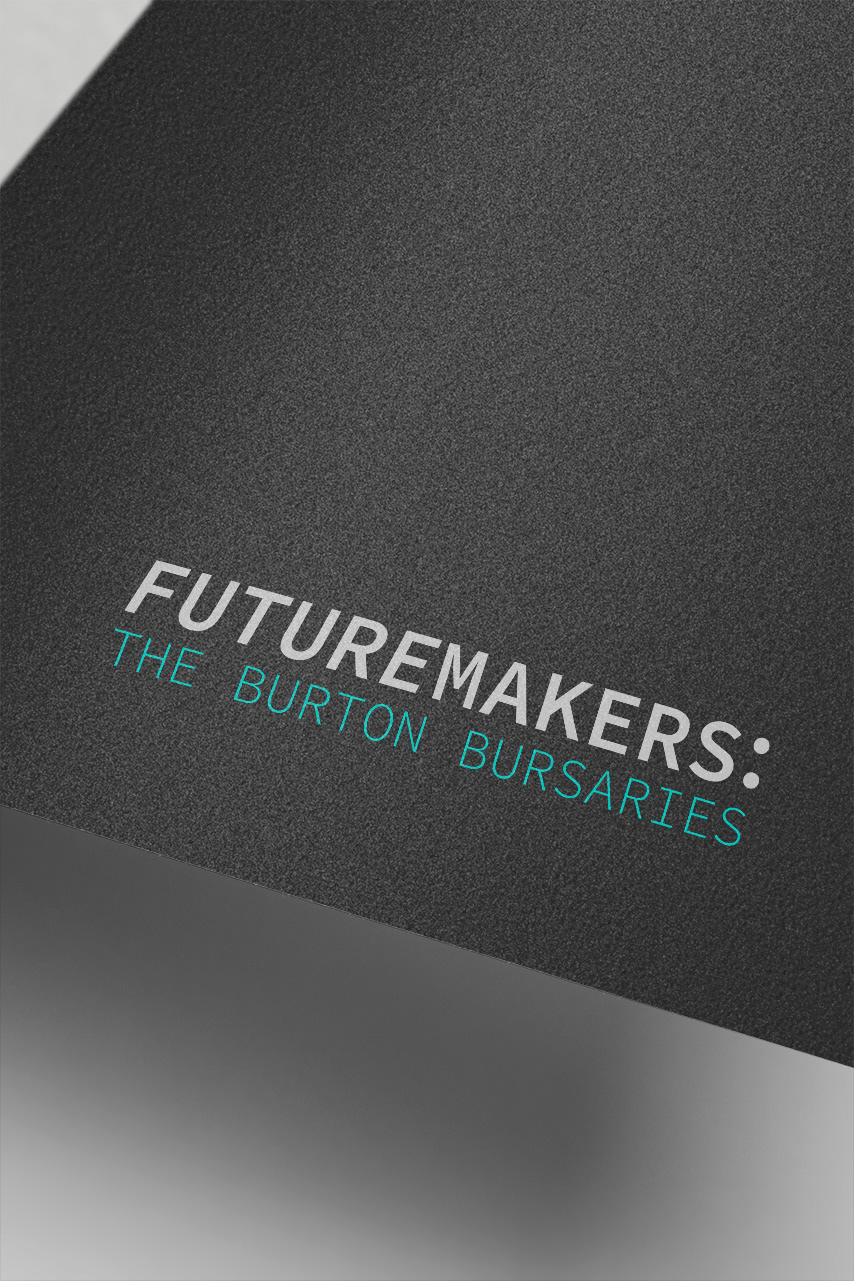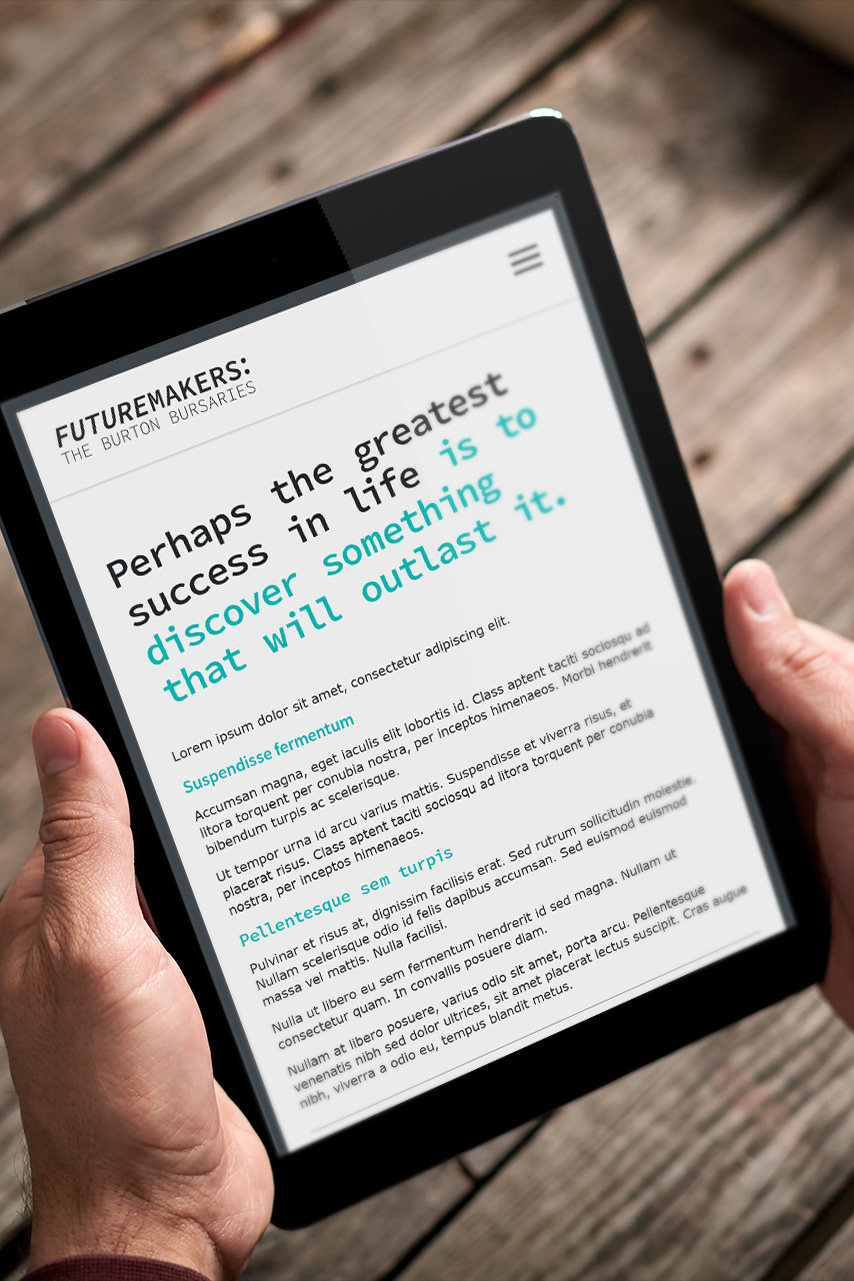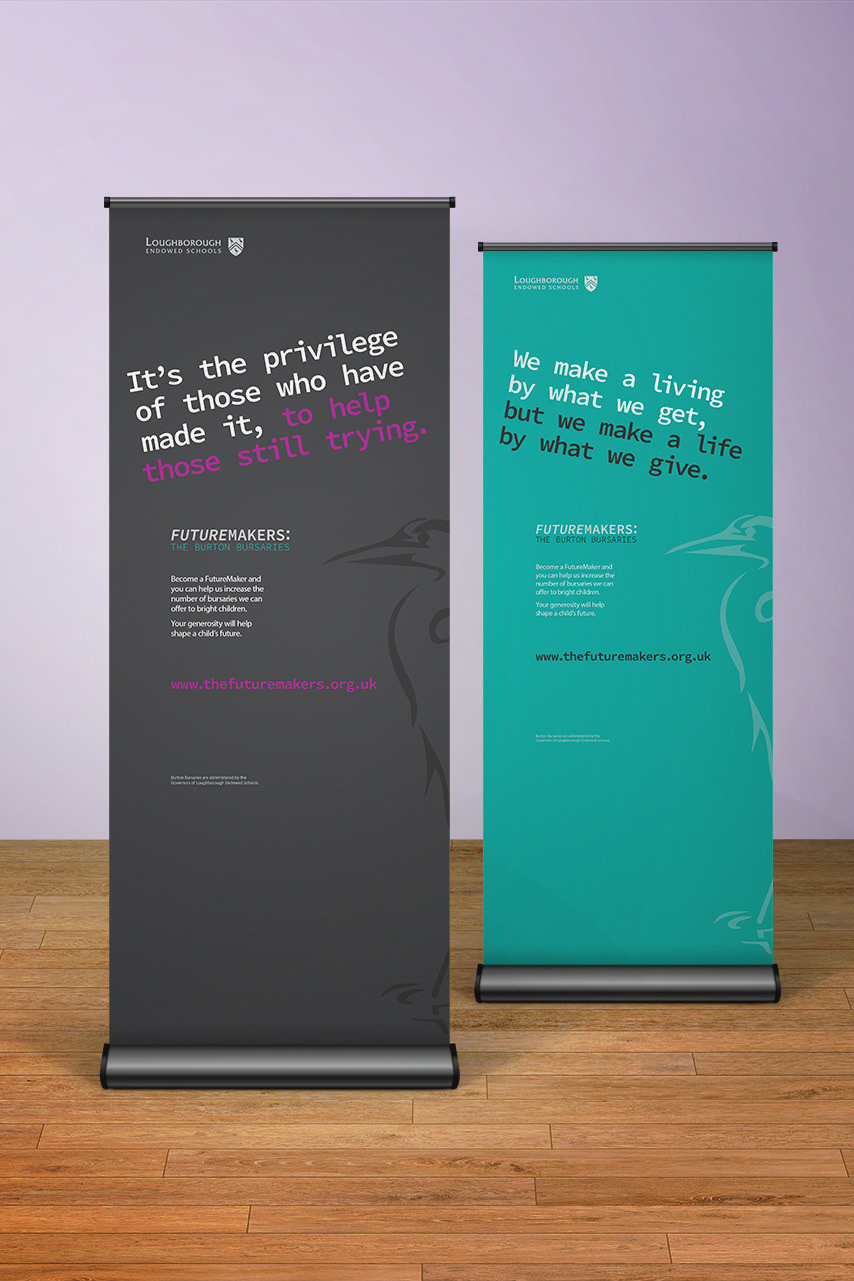 To introduce the new brand, I produced a two-part direct mail piece, which concluded with an invitation to a launch and fundraising event for alumni and business owners within the community. The purpose of the event was to encourage donations and gain regular sponsorship to increase the number of school places funded by the bursary scheme. With this in mind, the direct mail teaser postcard and invitation had to feel substantial – something that would intrigue recipients unfamiliar with the school, and encourage current benefactors to continue contributing.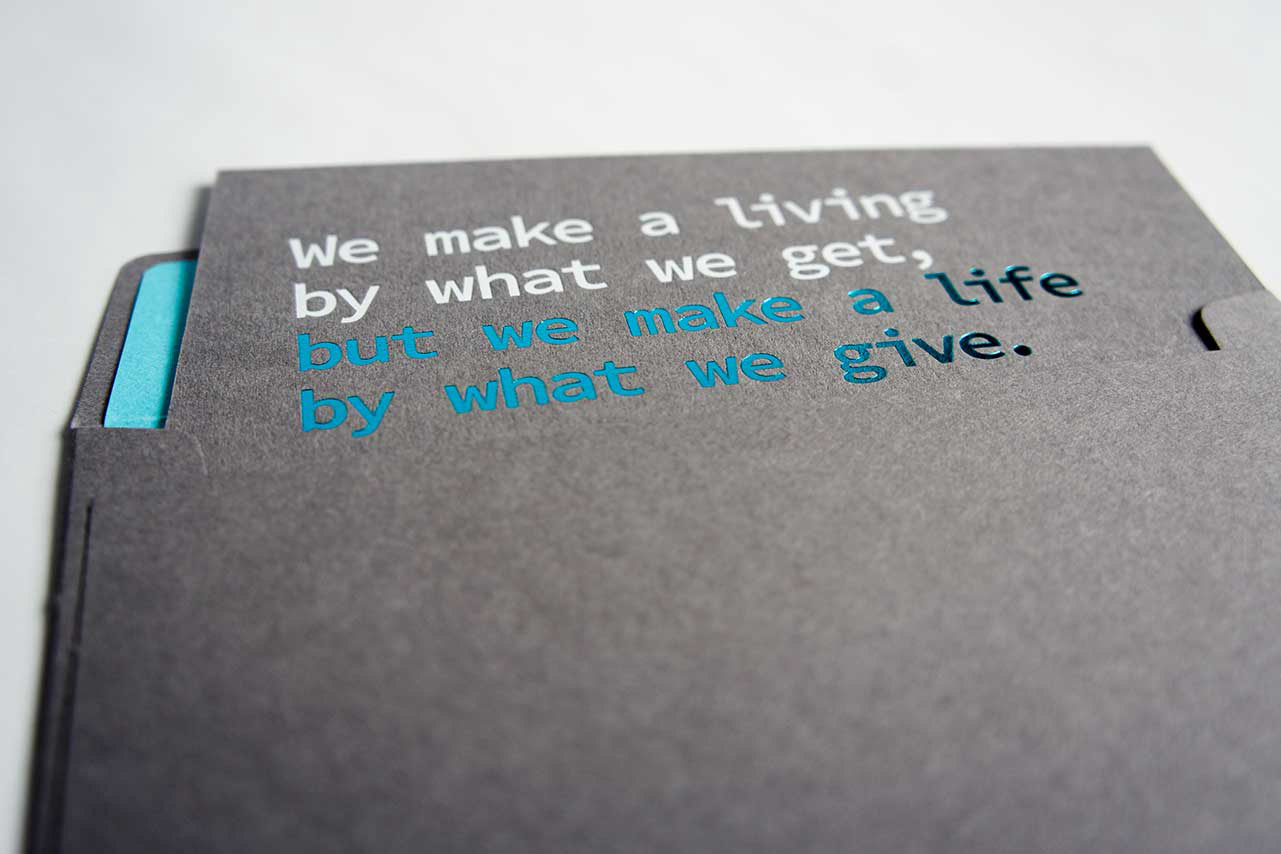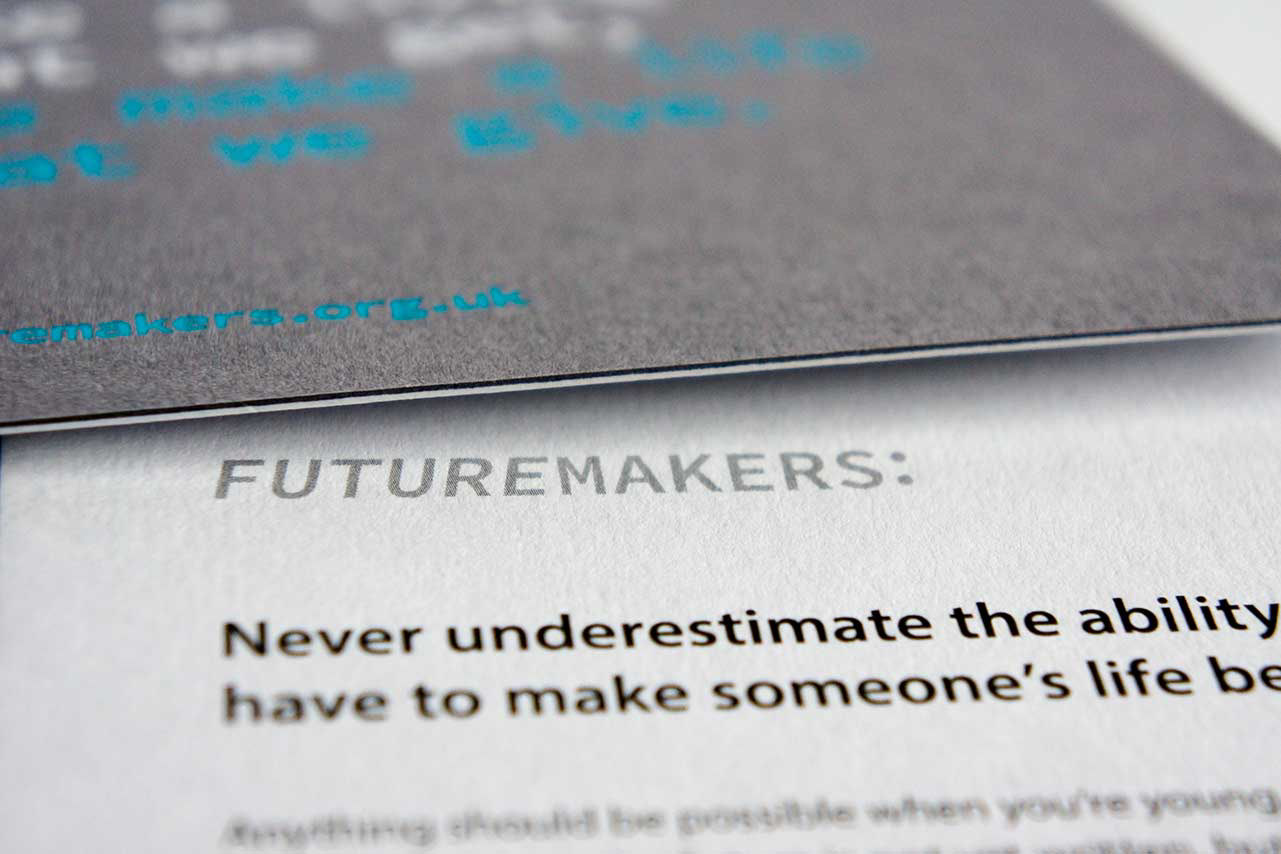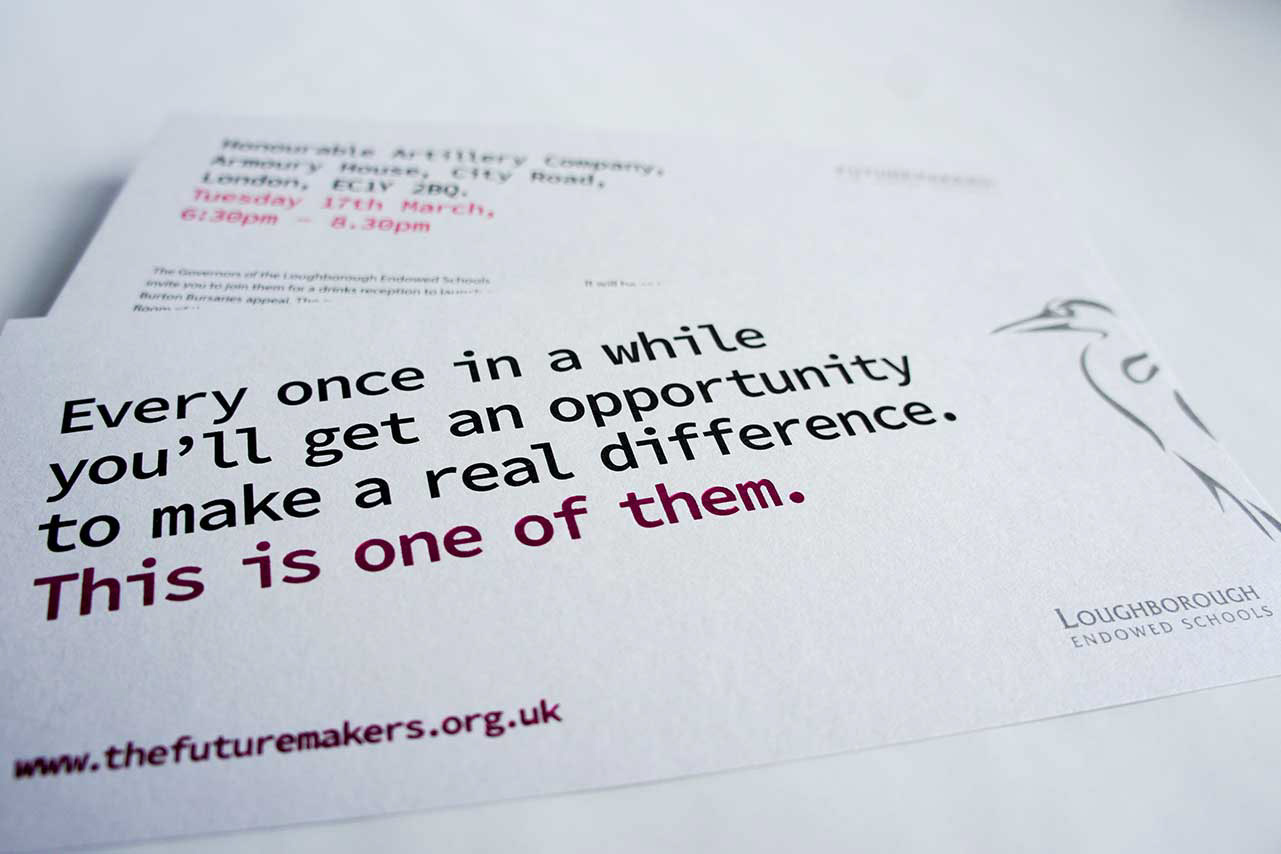 The first piece of direct mail was a teaser postcard that revealed the FutureMakers brand along with its core principle. This took the form of an A6 duplex postcard using GF Smith Colorplan with a two-colour foil block. The card was inserted into a custom-made dual-coloured envelope to match. The dark grey outer produced an air of sophistication while the heavy duplexed paper stock conveyed a sense of quality – an aesthetic that symbolically matched the high standard of education the school offers. The brightly coloured inner combined with the matching foil complimented the aspirational statement featured on the postcard and helped to establish a positive and engaging tone. The foil block DL invitation again used GF Smith Colorplan and arrived in a matching custom-made envelope.
A brochure and microsite were also created that outlined the origins of the bursary scheme, and to highlight the empowering and transformative effects of a high calibre education.