The work featured in this project was produced during my time at Born + Raised.
SITA is an IT and telecoms business for the air transport industry. SITA had recently partnered with Airbus to launch a new Security Operations Center – a service that specialises in monitoring cybersecurity and pre-empting threats. To raise awareness of the dangers of cyber threats and the benefits of having a Security Operations Centre in place, Born + Raised was asked to produce a two minute video to promote this new partnership.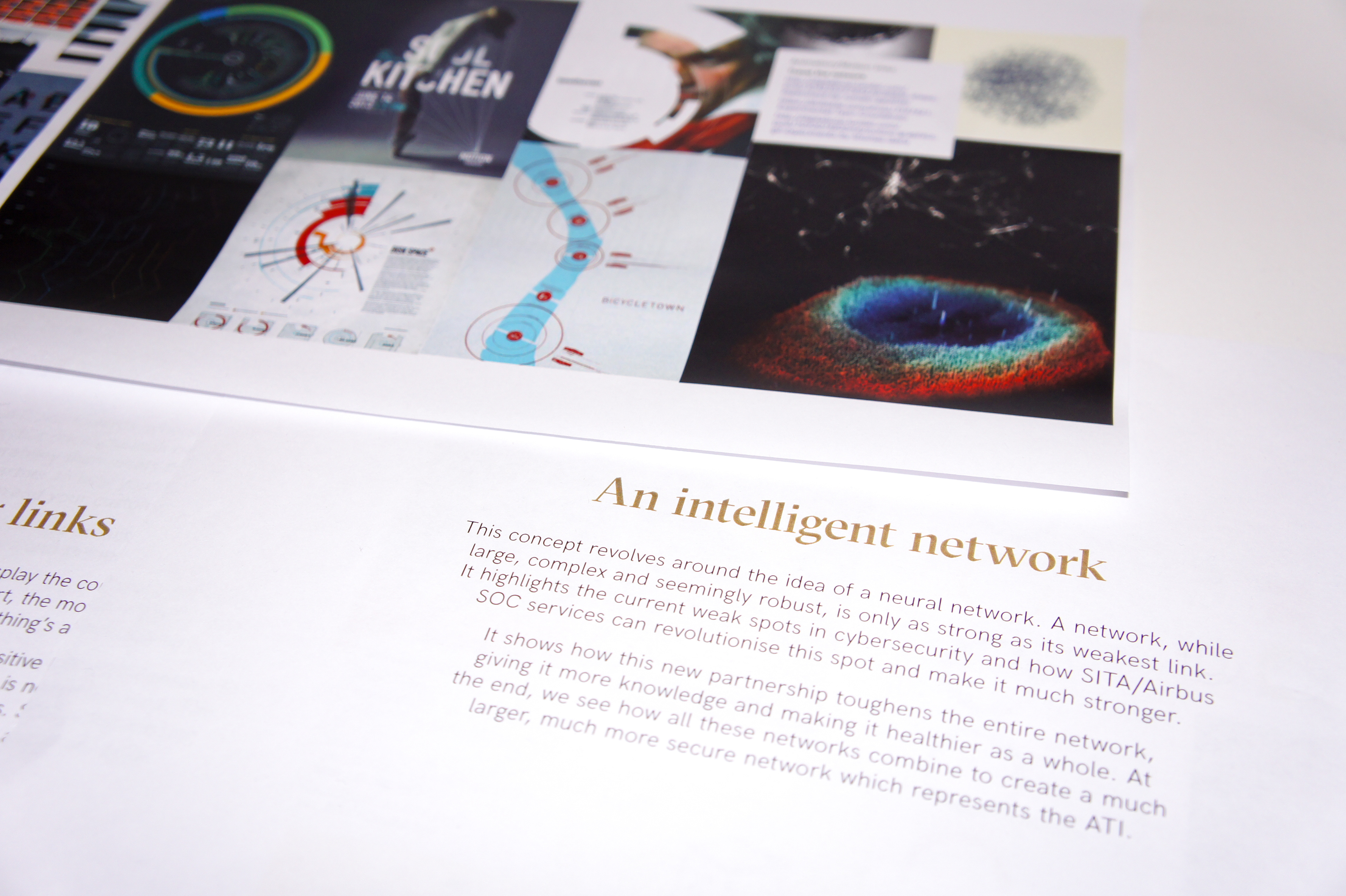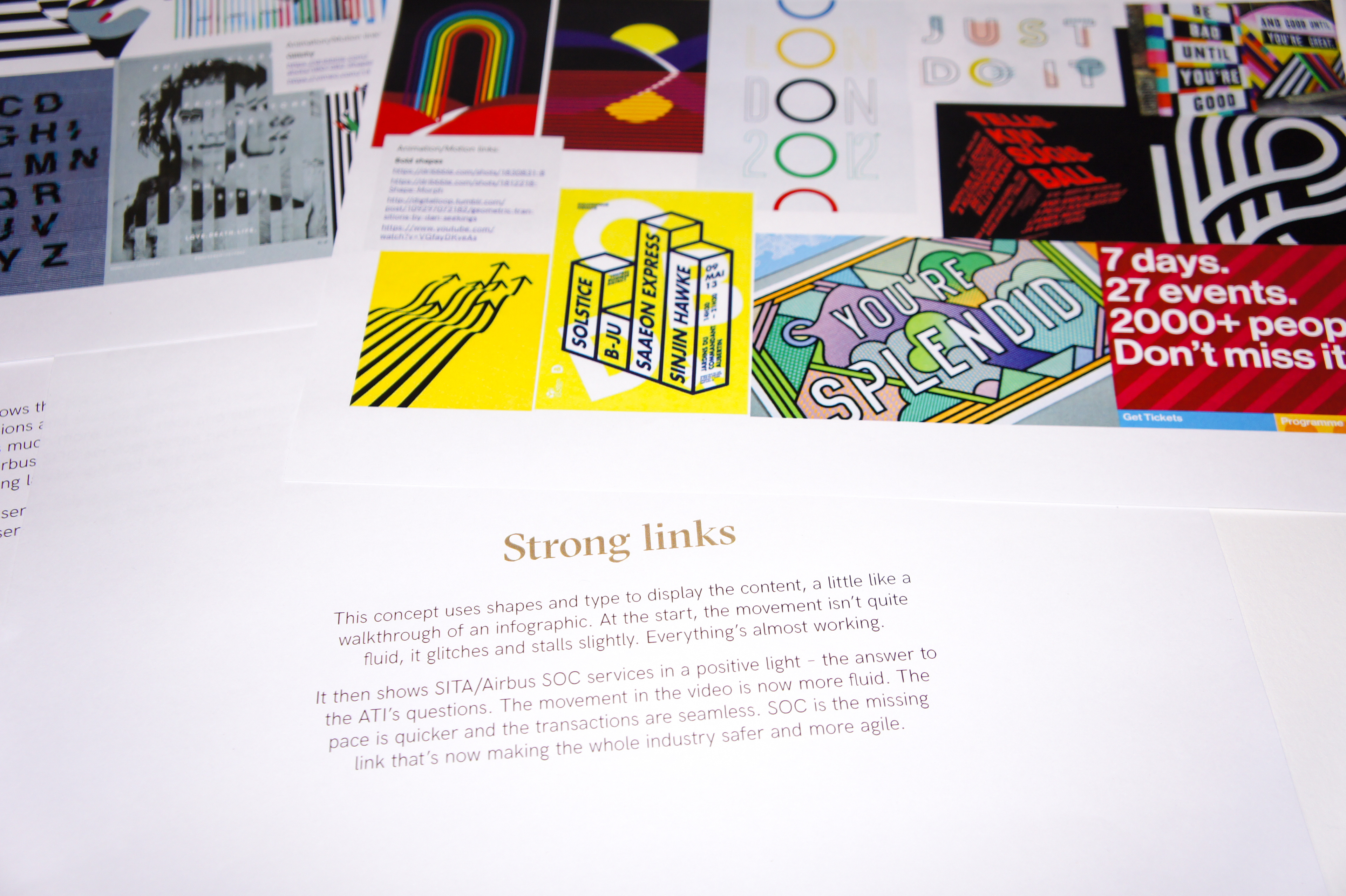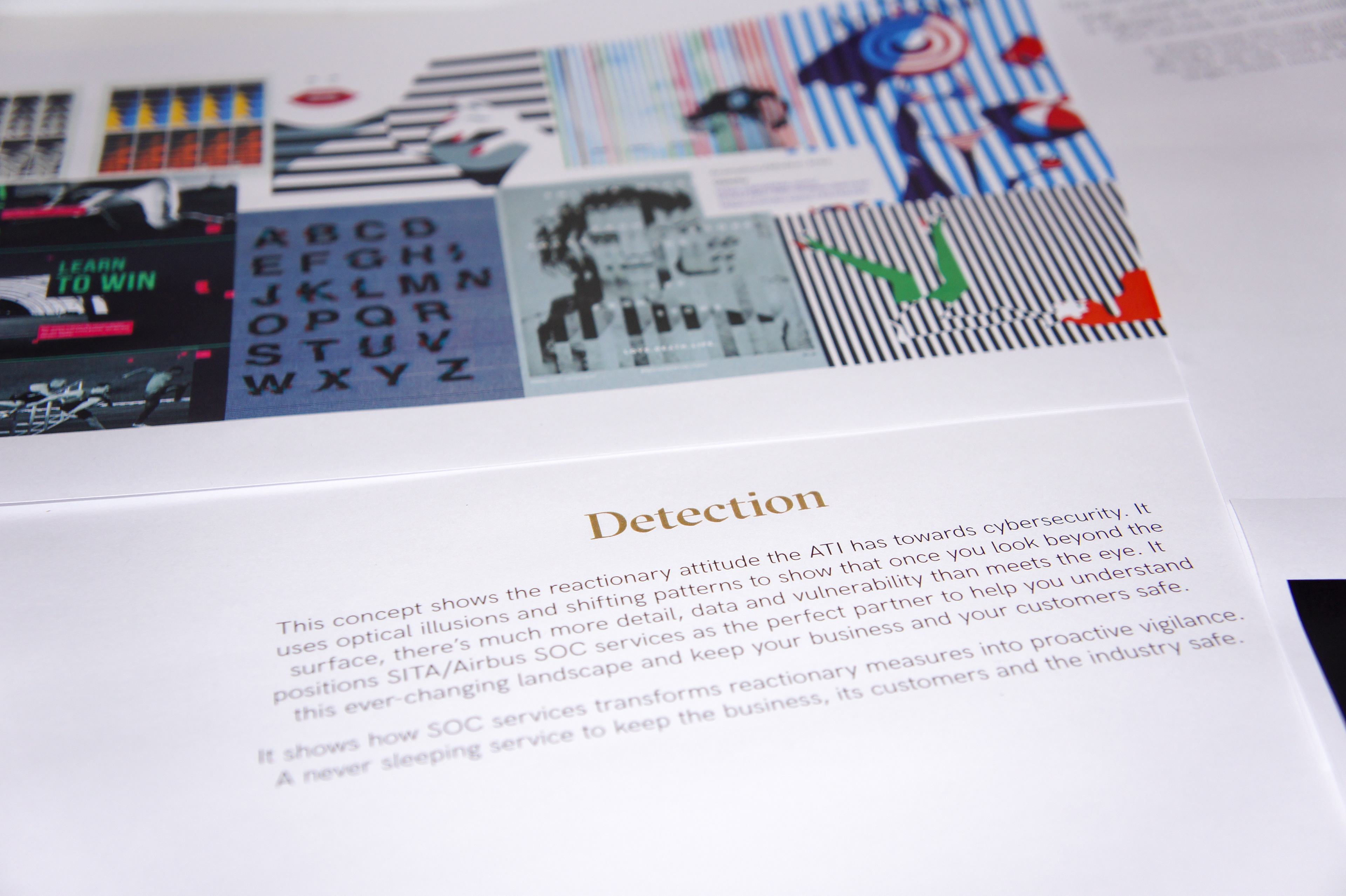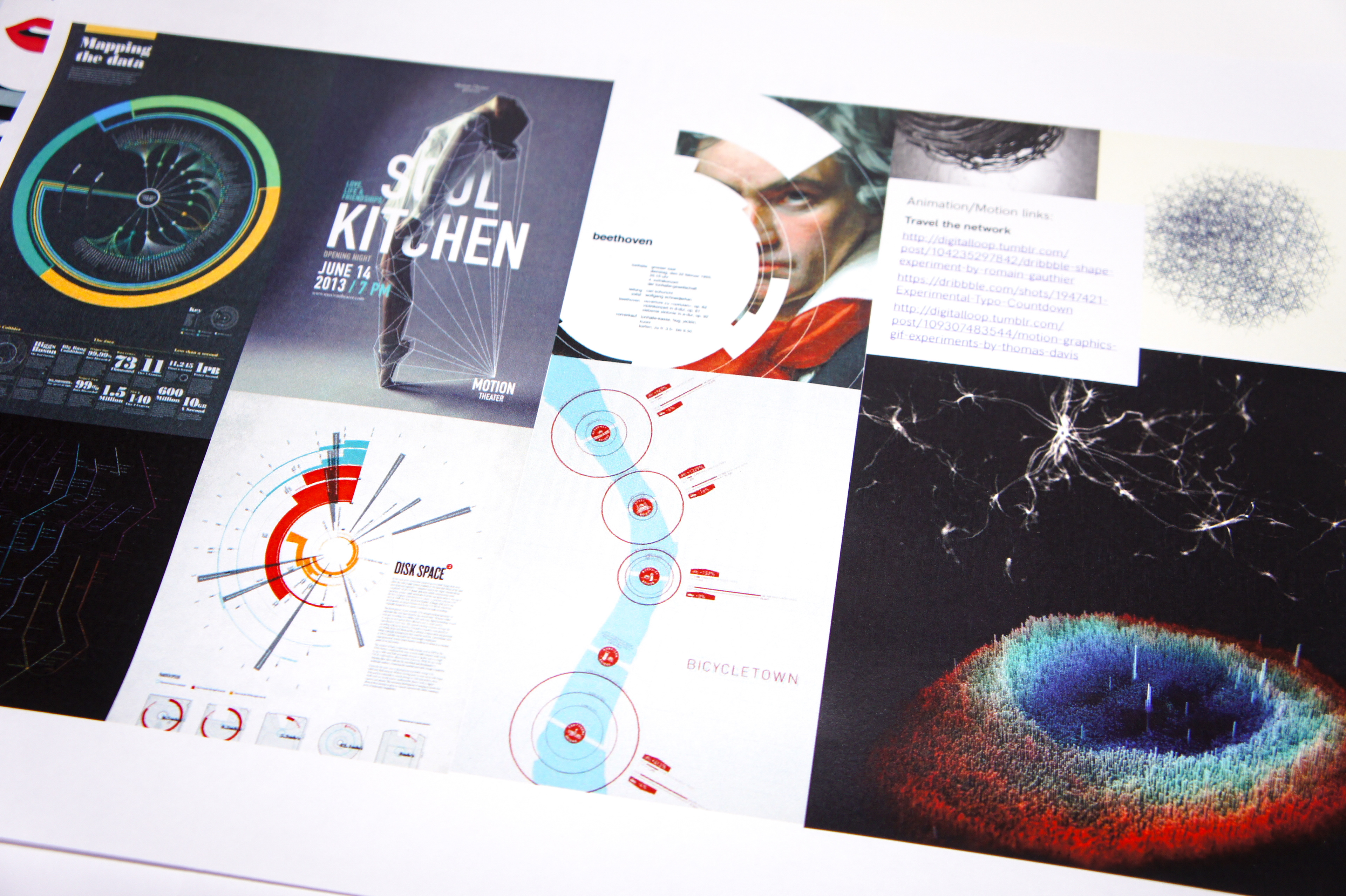 The air transport industry has a largely reactionary attitude to cybersecurity because most businesses lack the information and sector-specific knowledge to be proactive. SITA and Airbus' partnership offers confidence and reassurance because of the tailored systems in place and technicians' specialised understanding of this sector. As a result of their insight, the Security Operations Center is able to transform typical reactionary behaviours into proactive vigilance.

With this mind, I wanted to explore the idea of a service that goes beyond the obvious and looks deeper and more critically at data. To find an engaging way to visualise this I looked at various forms of data visualisation and patterns. Eventually, I settled on a graphic optical art style that would represent this idea of 'looking beyond the obvious' as well as compliment the subject matter.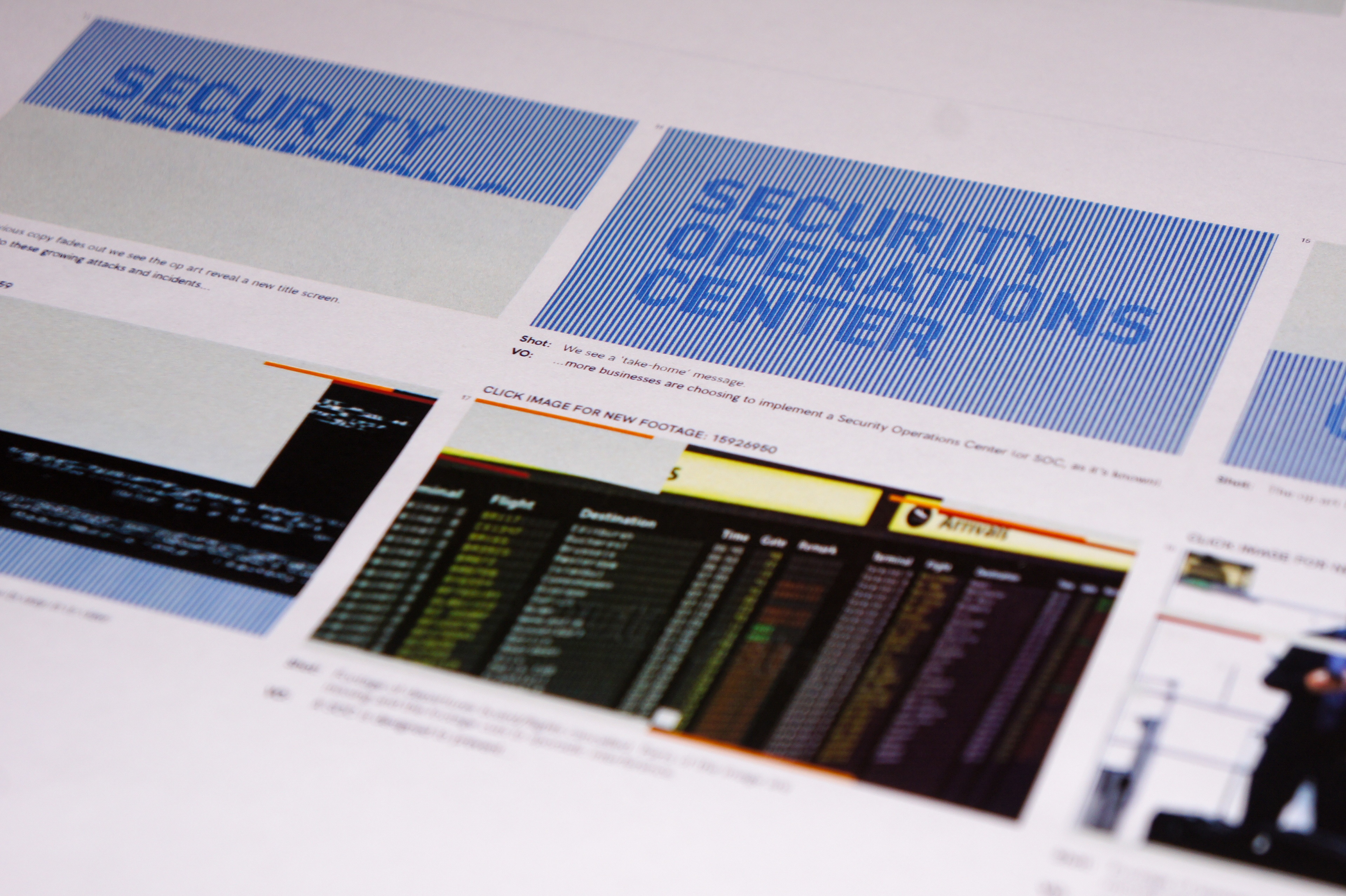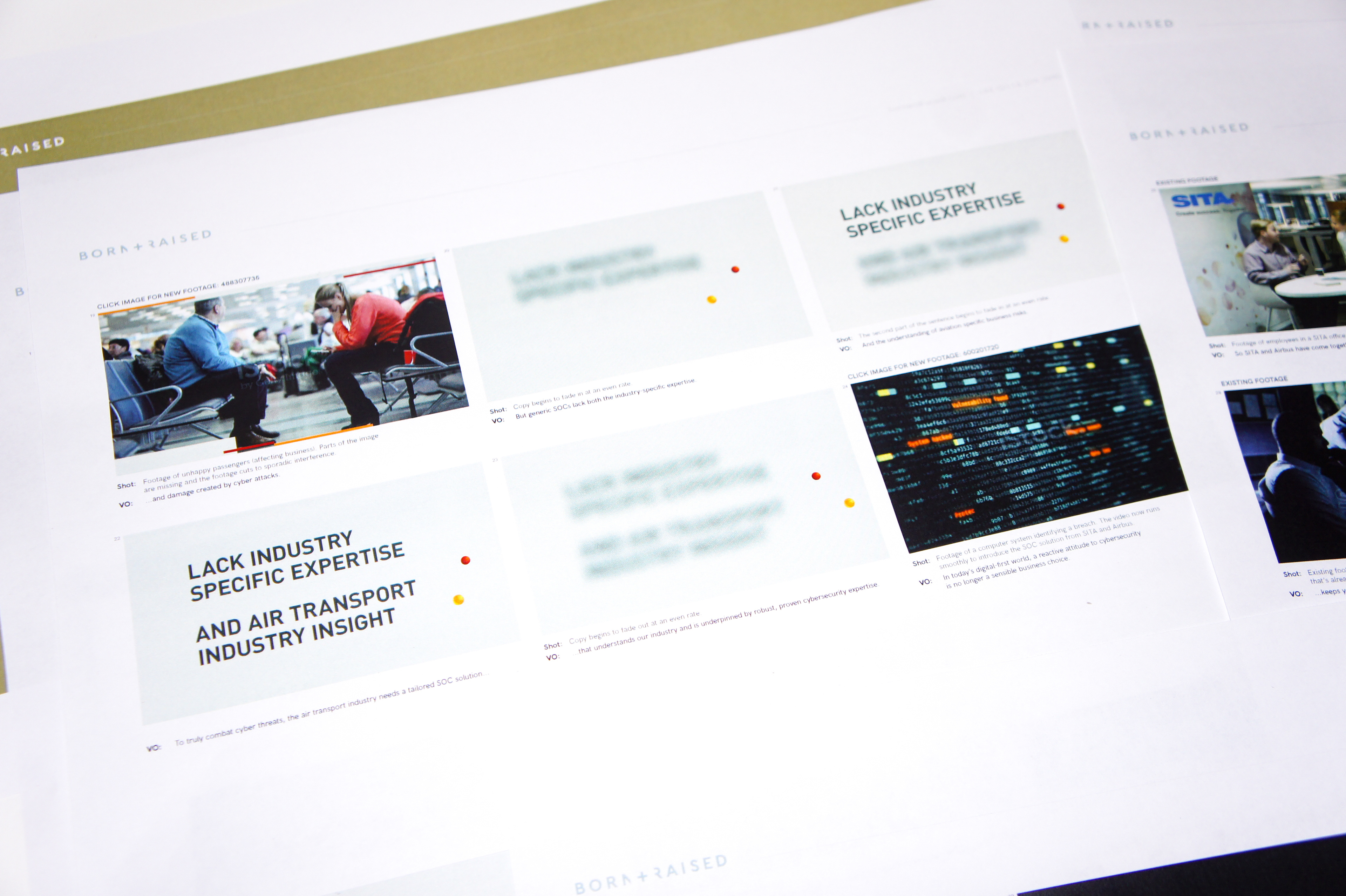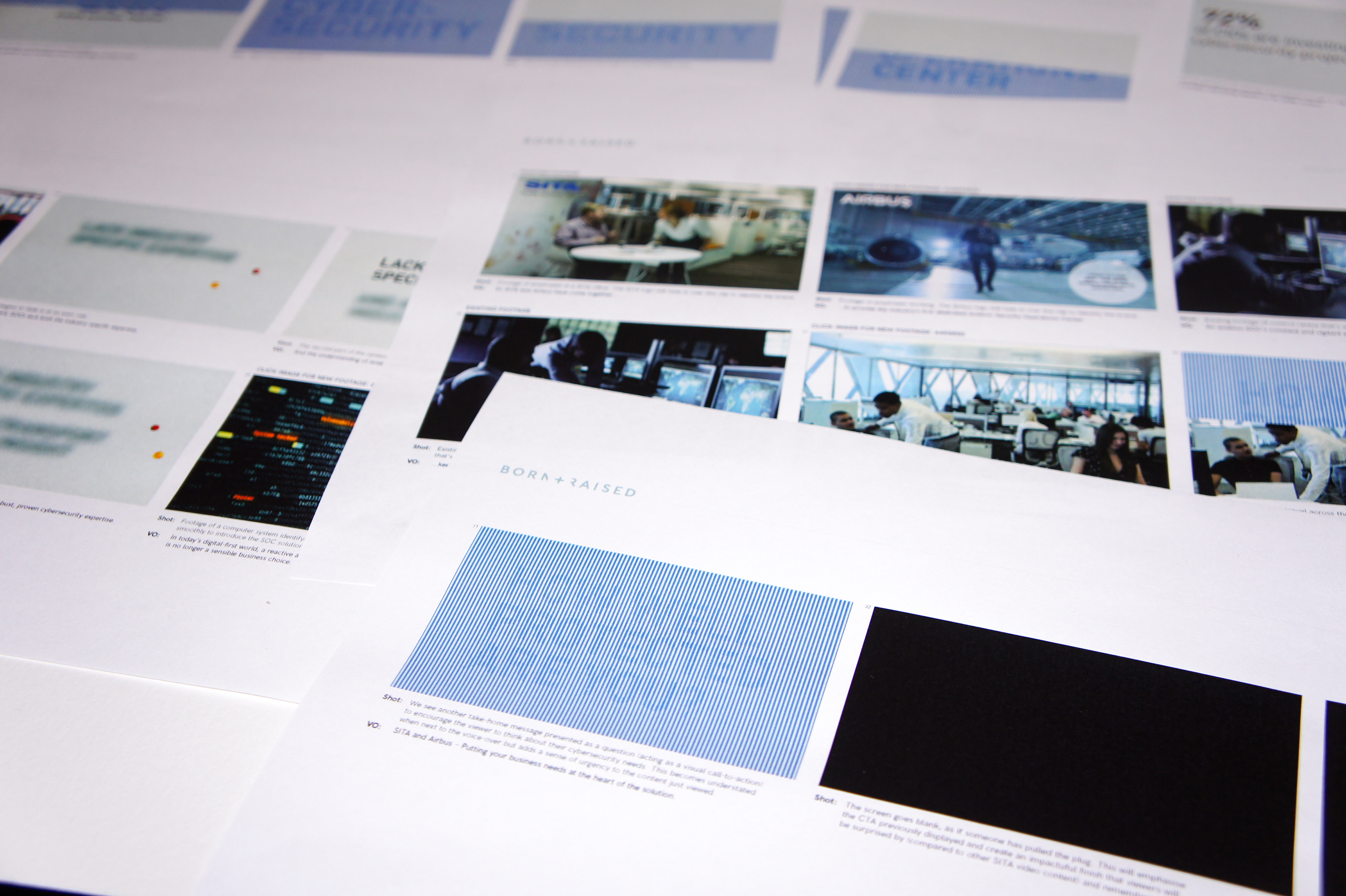 I produced a storyboard that mixed graphic op-art title screens with live footage and a glitch motion style to represent potential cyber threats lurking behind-the-scenes that are trying to push their way to the surface. These glitches appear sporadically throughout the first part of the video to reinforce the voice over content, which describes cybersecurity-related problems faced within the industry. The glitches begin to disappear and the video plays smoothly as SITA and Airbus' partnership is introduced to reinforce the benefit of having the Security Operations Center in place.
I worked closely with the multimedia developer during post-production to ensure the video retained its original concept throughout several iterations.