Love Fighting Hate Violence (LFHV) is a campaign that aims to raise awareness of the moral difference between sport-based combat and violence. The brief was to produce an identity that would appeal to practitioners and fans of combat sports and martial arts.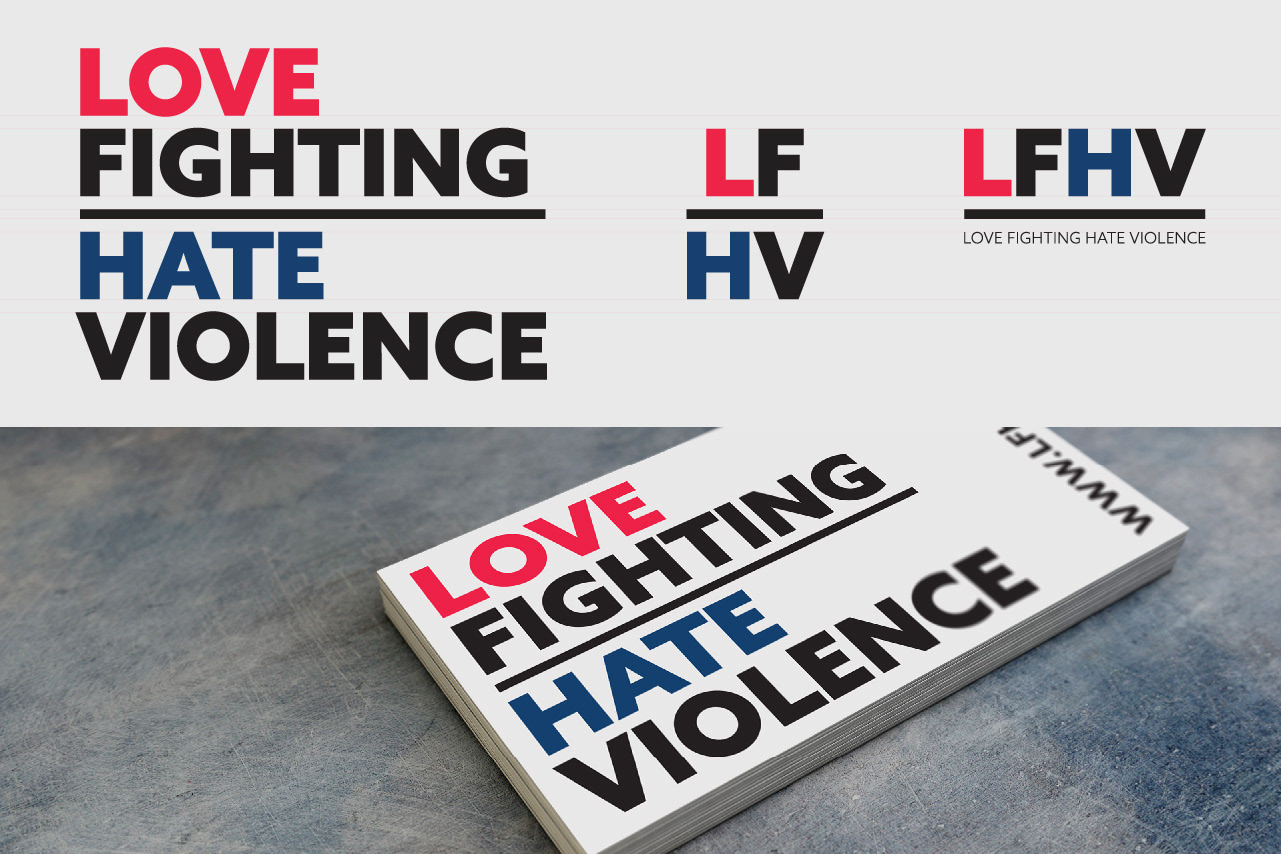 A confident yet humanist sans serif typeface was used so that the logo would appear visually strong to communicate the importance of the campaign issue. It gives the impression of being forthright to match the determined stance of the campaigners – violence is not acceptable. Also, the central line provides a dramatic separation to help to mark out the difference between fighting and violence.

As the LFHV name is comprised of powerful, emotive words, a positively vivid colour palette was used to off-set any potential negative interpretation. The bright magenta and cyan hues are energetic and aim to convey a passion often associated with the demanding, physical nature of the sports the campaign stems from. This also resonates with the empowering and progressive message that the campaign is developing.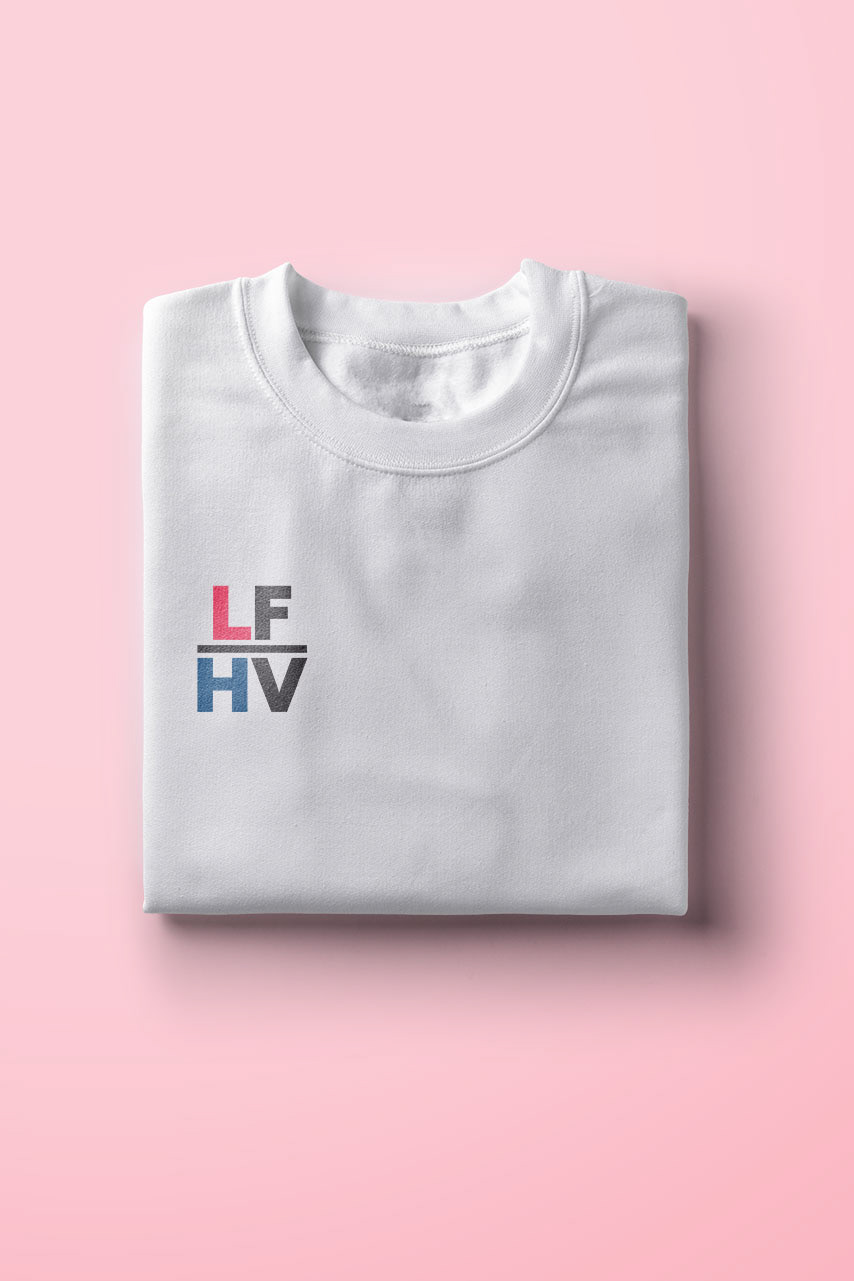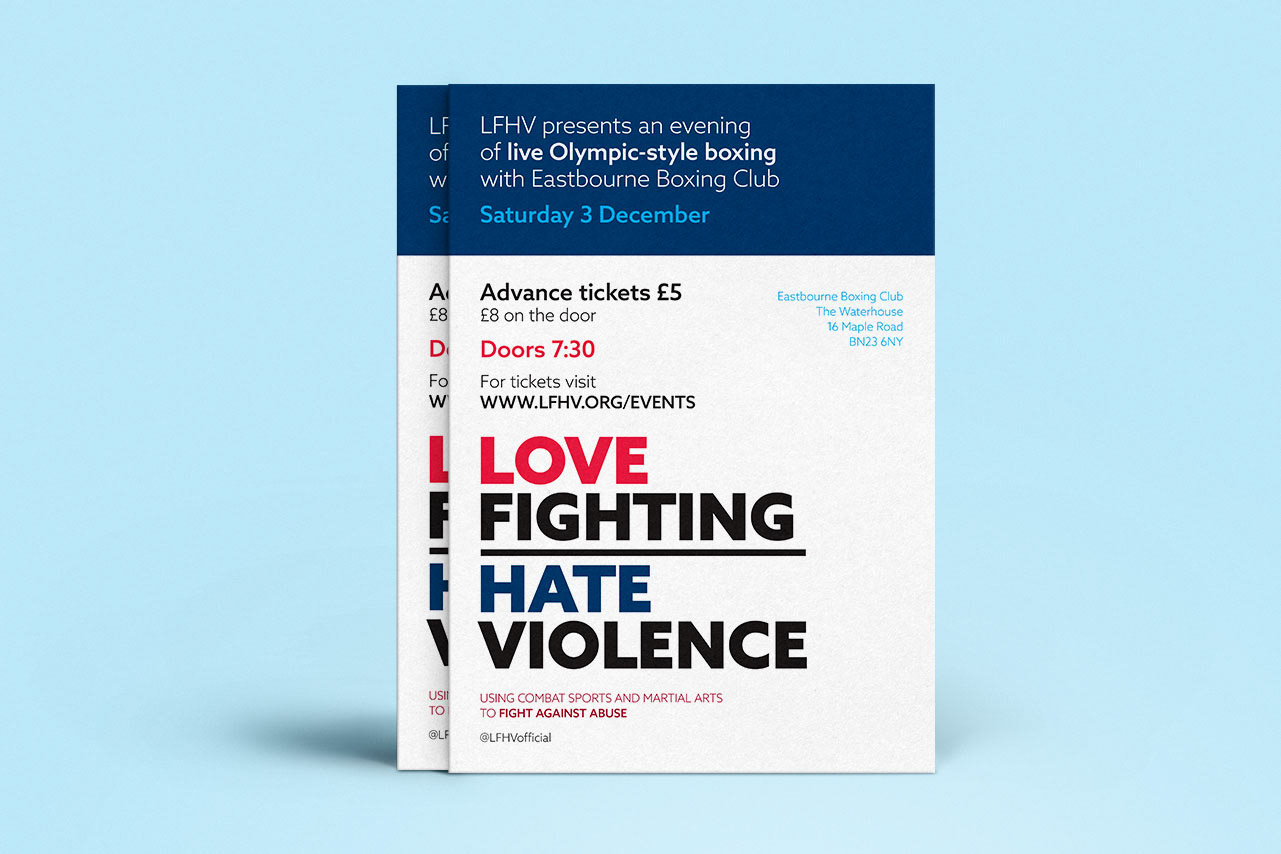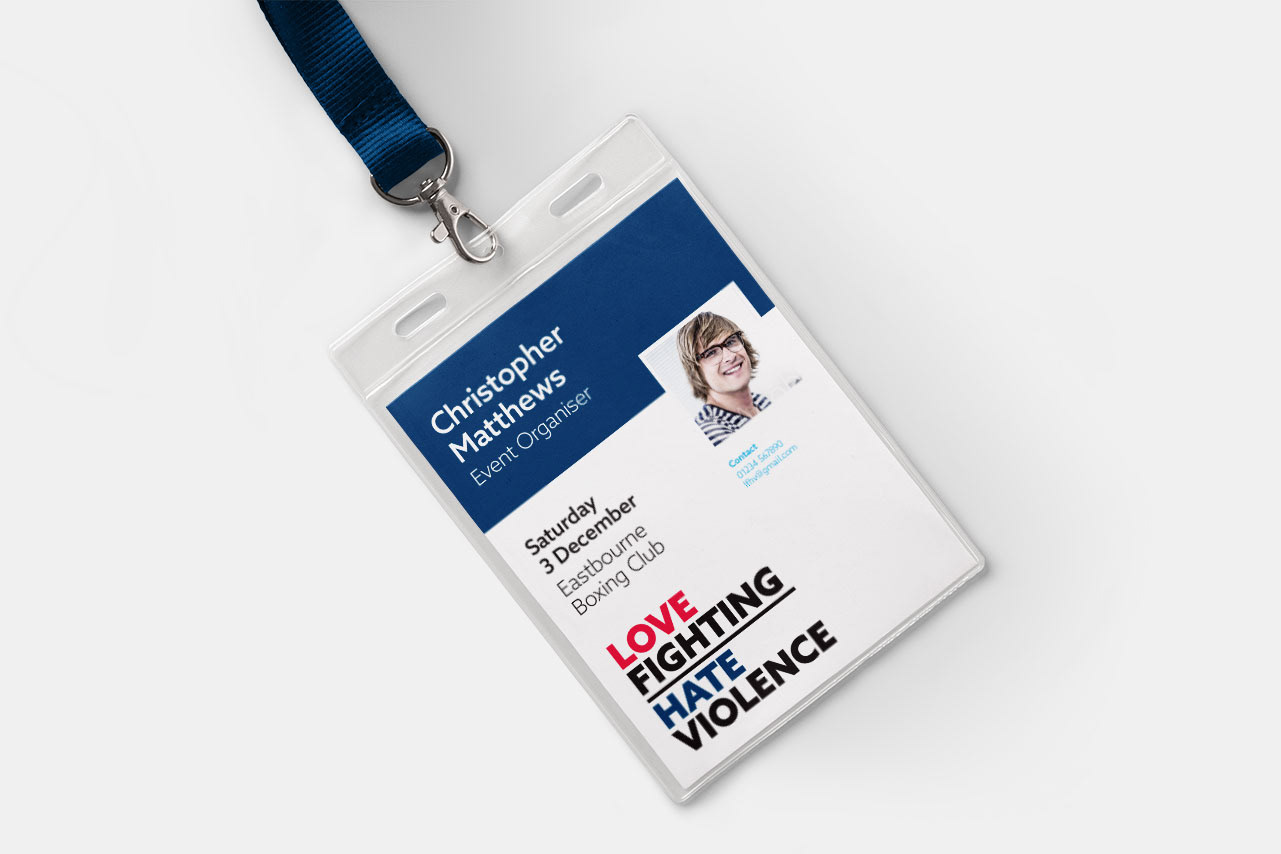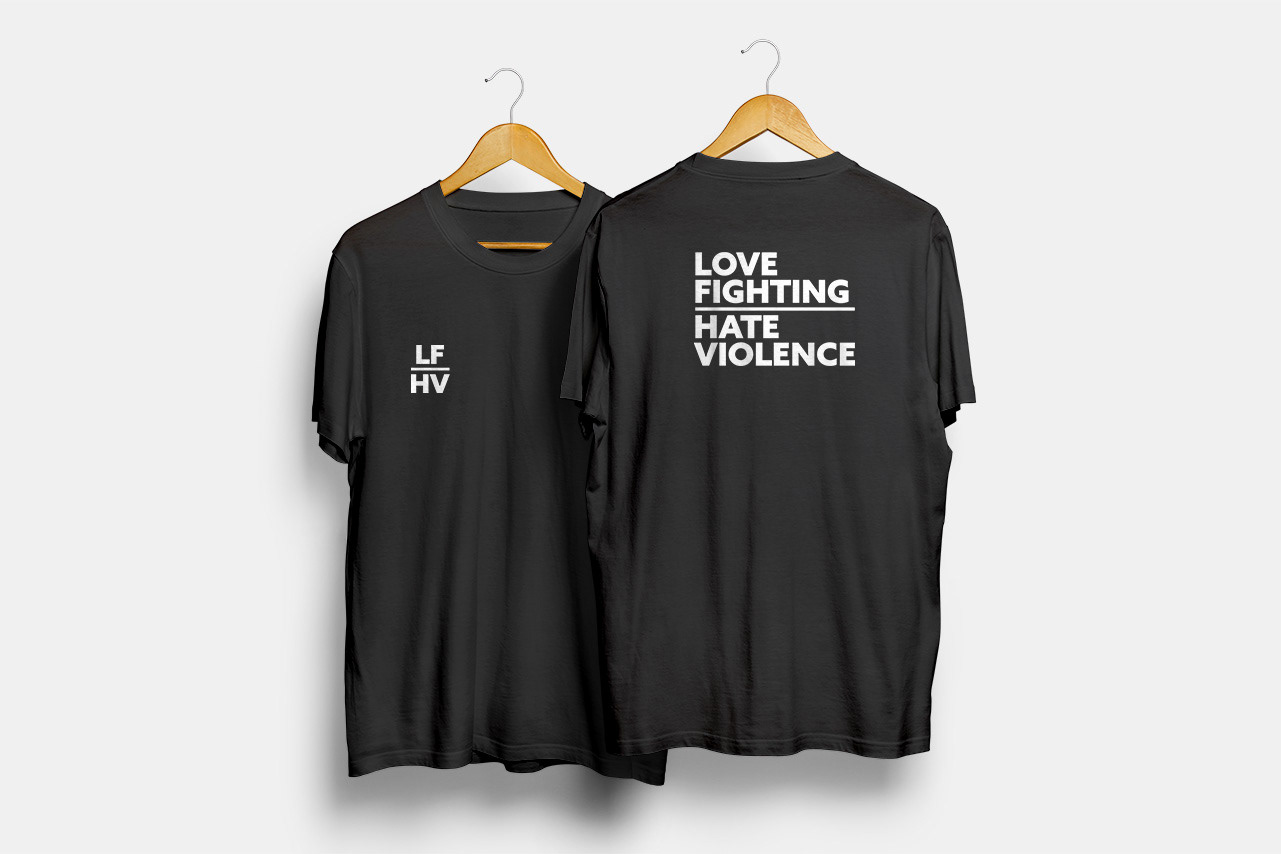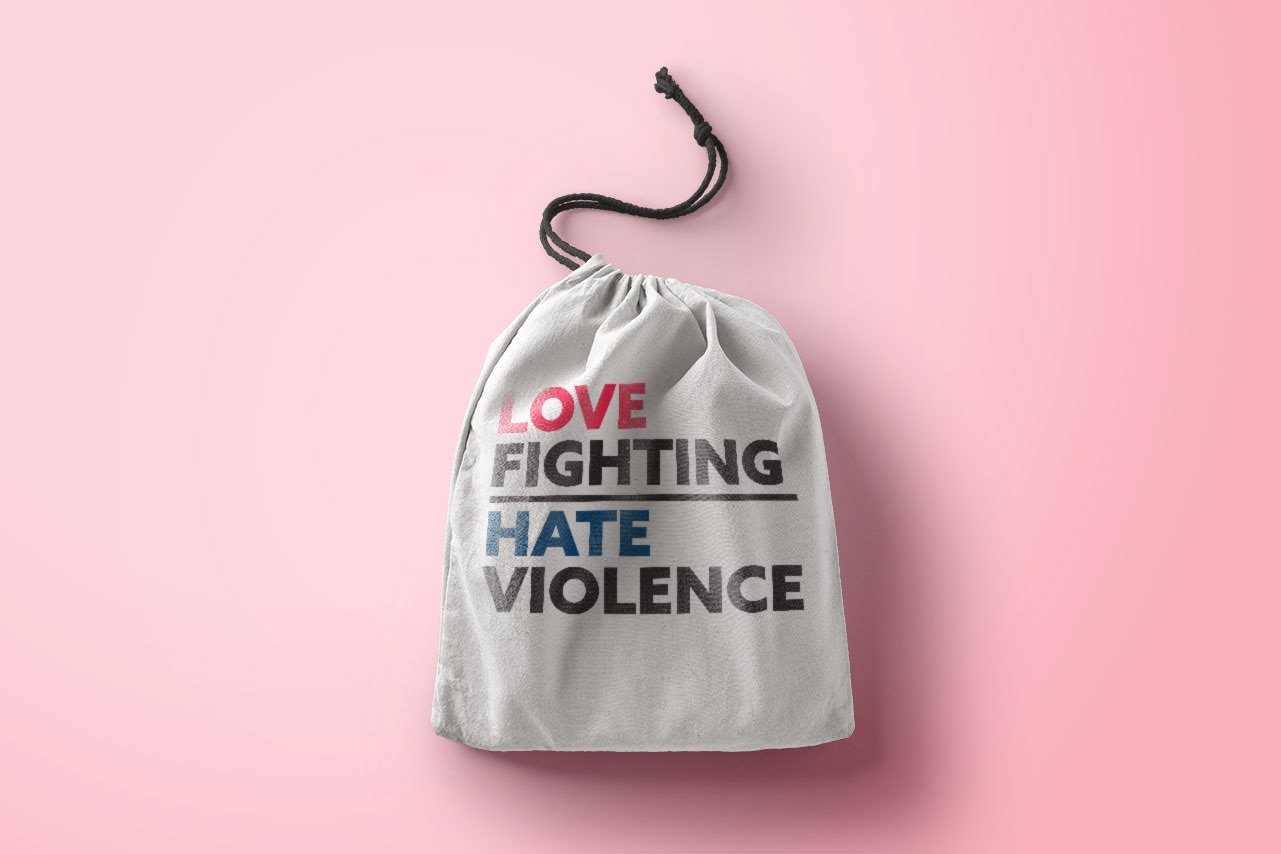 Multiple lock-ups of the logo were created to provide flexibility in the ways it would need to be applied to various communications and promotional items. Altogether, this bold visual identity appears uninhibited yet positions the campaign as a positive force to inform and educate. Its overall aesthetic conveys an engaging, progressive attitude.